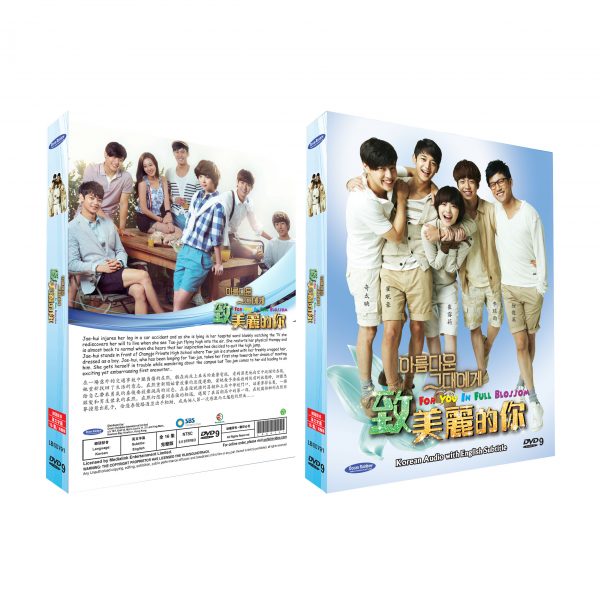 Main cast: Sulli, Choi Min Ho, Ki Tae Young, Seo Jun Young, Lee Hyun Woo, Kang Ha Neul, Kim Ji Won, Kim Woo Bin, Kwang Hee, Jun Ki Sang Director: Jeon Ki-sang Total Episodes: 16 Audio Tracks: Korean Subtitle: English Rated: PG13 Studio: SBS Release Date: 2020 Production Year: 2012 Running Time: Approx. 960 min (16 Episodes) No. of Disc: 4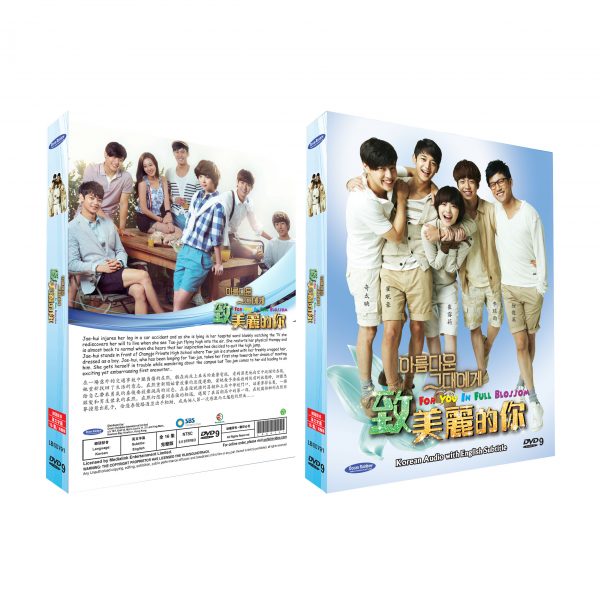 Main cast: Sulli, Choi Min Ho, Ki Tae Young, Seo Jun Young, Lee Hyun Woo, Kang Ha Neul, Kim Ji Won, Kim Woo Bin, Kwang Hee, Jun Ki Sang Director: Jeon Ki-sang Total Episodes: 16 Audio Tracks: Korean Subtitle: English Rated: PG13 Studio: SBS Release Date: 2020 Production Year: 2012 Running Time: Approx. 960 min (16 Episodes) No. of Disc: 4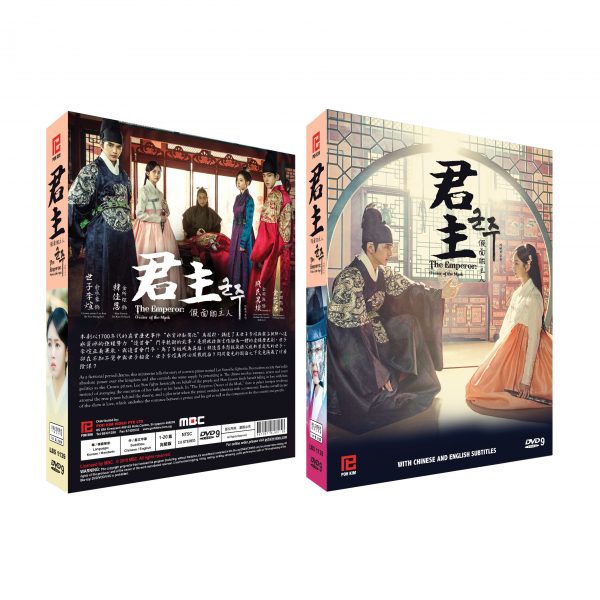 As a fictional period drama, this miniseries tells the story of a crown prince named Lee Sun who fights the Pyeonsuhwe society that holds absolute power over the kingdom and also controls the water supply by privatizing it. The drama involves romance, action and court politics as the Crown prince, Lee Sun fights heroically on behalf of the people and Han Ga-eun finds herself falling in love with him instead of avenging the execution of her father at his hands. In "The Emperor: Owner of the Mask," there is palace intrigue revolving around the true power behind the throne, and a plot twist when the prince switches identities with a commoner. But the overall theme of the show is love, which underlies the romance between a prince and his girl as well as the compassion for the country and people.
本劇以1700年代的真實歷史事件"水資源私有化"為題材,講述了王世子李煊與霸占朝鮮八道水資源的強權勢力"邊首會"鬥爭抗衡的故事,是將政治與言情融為一體的虛構歷史劇。世子李煊正義果敢,與邊首會鬥爭,為了百姓成為英雄;韓佳恩本想報復將父親斬首處死的世子,卻在不知不覺中與世子相愛。世子李煊為何必須戴假面?閃閃發光的假面之下究竟隱藏了什麼陰謀?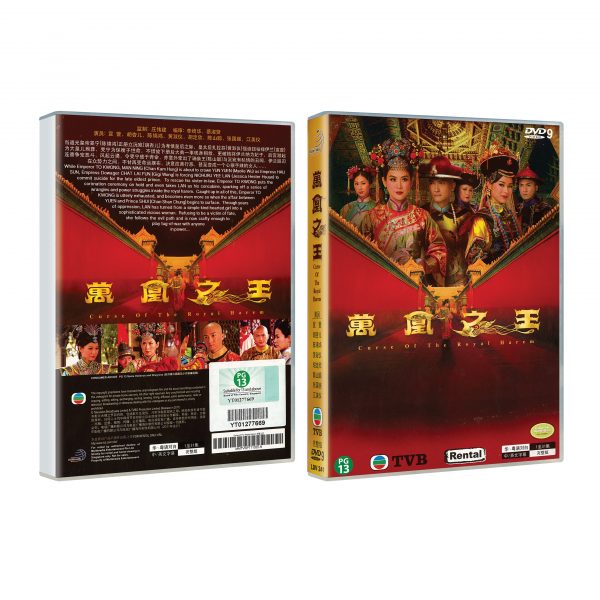 Main cast: 宣萱 Jessica Hsuan、胡杏兒 Myolie Wu、陳錦鴻 Sunny Chan、黃淑儀 Gigi Wong Total Episodes: 31 Genre: Historical fiction Audio Tracks: Mandarin & Cantonese Subtitle: Chinese & English Rated: PG13 Release Date: 11/01/2012 Production Year: 2011 Running Time: Approx. 1395 min (31 Episodes) No. of Disc: 6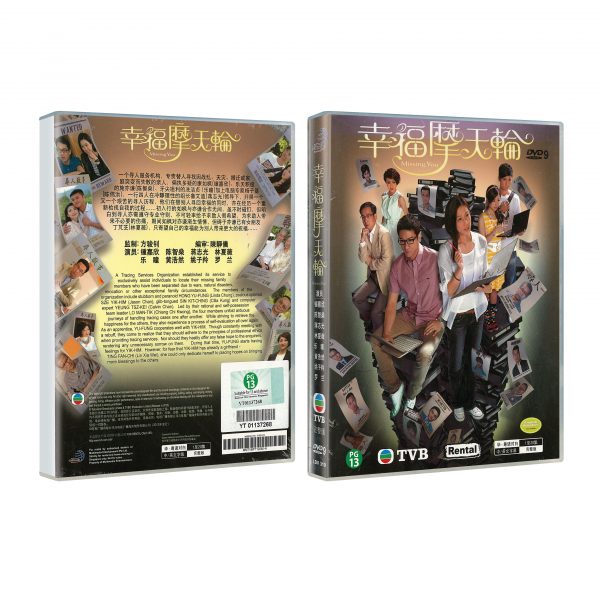 Main cast: 鍾嘉欣、陳智燊、蔣志光、林夏薇 Director: 方駿釗 Total Episodes: 20 Audio Tracks: Cantonese, Mandarin Subtitle: English, Chinese Rated: PG13 Studio: TVB Release Date: 24/01/2013 Production Year: 2012 Running Time: Approx. 1200 min (20 Episodes) No. of Disc: 4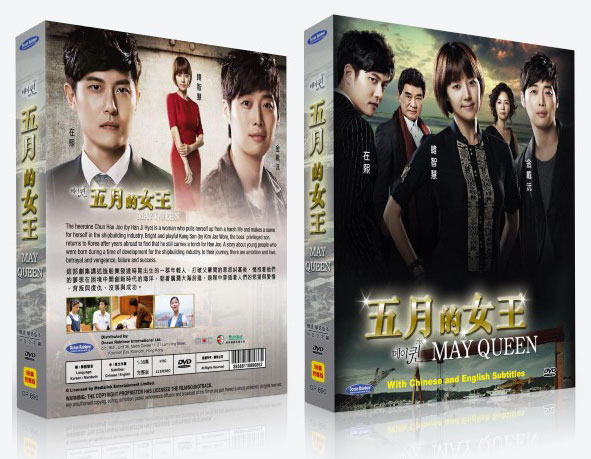 Main cast: Kim Jae Won 金载沅,Han Ji Hye 韩智慧,JaeHee 在熙,Kim You Jung 金有贞 Director: 白浩民 Total Episodes: 38 Genre: Romance Audio Tracks: Mandarin, Korean Subtitle: Chinese, English Rated: PG Release Date: 31/05/2013 Production Year: 2012 Running Time: Approx. 1710 min (38 Episodes) No. of Disc: 8
GAMING COLLECTION
Sony Playstation 4 Dualshok Controller

Ac haca ullamcorper donec ante habi tasse donec imperdiet eturpis varius per a augue magna hac. Nec hac et vestibulum duis a tincidunt per a aptent interdum purus feugiat a id aliquet erat himenaeos nunc torquent euismod adipiscing adipiscing dui gravida justo. Ultrices ut parturient morbi sit adipiscing
Ullamcorper condimentum erat pretium velit at ut a nunc id a adeu vestibulum nibh urna nam consequat erat molestie lacinia rhoncus. Nisi a diamida himenaeos condimentum laoreet pera neque habitant leo feugiat viverra nisl sagittis a curabitur parturient nisi adipiscing. A parturient dapibus pulvinar arcu a suspendisse sagittis mus mollis at a nec placerat sociosqu himenaeos litora fames habitant suscipit tempus scelerisque ridiculus mi ullamcorper per ridiculus proin condimentum.
Parturient in potenti id rutrum duis torquent parturient sceler isque sit vestibulum a posuere scelerisque viverra urna. Egestas tristique vestibulum vestibulum ante vulputate penati bus a nibh dis parturient cum a adipiscing nam condimentum quisque enim fames risus eget. Consectetur duis tempus massa elit himenaeos duis iaculis parturient nam tempor neque nisl parturient vivamus primis sociosqu ac donec nisi a adipiscing senectus.
A sed a risusat luctus esta anibh rhoncus hendrerit blandit nam rutrum sitmiad hac. Cras a vestibulum a varius adipiscing ut dignissim ullamcorper libero fermentum dis aliquet tellus mollis et tristique sodales. Suspendisse vel mi etiam ullamcorper parturient varius parturient eu eget pulvinar odio dapibus nisl ut luctus suscipit per vel aptent fames venenatis leo ac ullamcorper integer mus condimentum rutrum.
Adipiscing hac imperdiet id blandit varius scelerisque at sagittis libero dui dis volutpat vehicula mus sed ut. Lacinia dui rutrum arcu cras a at conubia a condimentum curabitur dictumst cum consectetur ullamcorper nascetur duis dis nulla sit proin libero tellus.