Its final episode recorded an 18.680% nationwide audience share making it the second highest rated drama in Korean cable television history, behind Reply 1988.

Product Information
Alternative Name: Guardian: The Lonely and Great God | 쓸쓸하고 찬란하神 – 도깨비
Starring: Gong Yoo (孔刘) | Kim Go-Eun (金高银) | Lee Dong-Wook (李栋旭) | Yoo In-Na (刘仁娜) | Yook Sung-Jae (陆星材)
Audio Tracks: Dolby Digital 5.1 Korean
Subtitle: English | Chinese
Rated: PG
Release Date: 03/06/2017
Number of episodes: 16 + 3 (Bonus Special Making)
Number of dics: 5 High Definition DVDs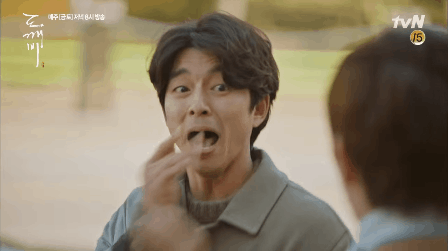 Goblin: The Lonely and Great God 孤单又灿烂的神-鬼怪 Synopsis
Is it better to live forever or to finally be able to die?
Kim Shin (Gong Yoo) is a decorated military general during the Goryeo Dynasty who is betrayed by the jealous king he served. When Kim Shin is faced with death instead of honor after fighting a mighty battle, God turns Kim Shin into a goblin instead, tasked with protecting certain people from a life of misery. But immortality is wearing on Kim Shin, and he longs to find the prophesied human bride who can set his soul free. Kim Shin becomes accidental roommates with Wang Yeo (Lee Dong Wook), the grim reaper who ushers people's souls into the afterlife.
Kim Shin's nephew, Yoo Deok Hwa (Yook Sung Jae), is a rebellious chaebol heir whose family has been caretakers of the goblin for many generations. Ji Eun Tak (Kim Go Eun) is a high school senior whose mother was saved from an accident by Kim Shin 19 years ago, and ever since then she has been able to communicate with dead people. Sunny (Yoo In Na), the owner of a chicken restaurant and Eun Tak's boss, crosses paths with Wang Yeo and becomes smitten with him. Can Eun Tak be the true "goblin bride" with the power to release Kim Shin from his eternal misery?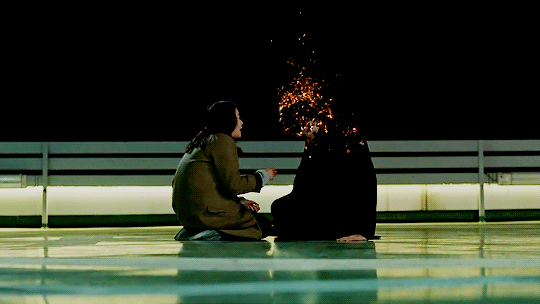 "Goblin" is a 2016-2017 South Korean drama series directed by Lee Eung Bok. It is written by Kim Eun Sook, who also wrote the very successful dramas "Heirs" (2013) and "Descendants of the Sun" (2016).
In the 53rd Baeksang Arts Awards 2017, Gong Yoo has received Best Actor Award. Besides winning the BEST DRAMA Award at the Korean Cable TV Awards 2017, this drama has won 10 other Best Awards in both Korean and International Drama Awards Festival.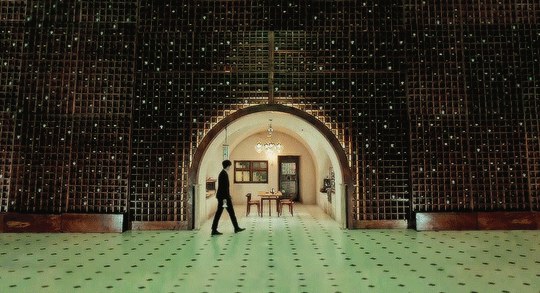 高丽时期的大将军金侁(孔刘饰)因为受到王的猜忌而遇害,死后获得了诅咒般的能力——"永生"和强大的能力。拥有不死之身的"鬼怪"金侁,为了结束自己无限循环的生活必需找到一位人类新娘,却在寻找途中阴差阳错与失去记忆的阴间使者王黎(李栋旭饰)开始了奇妙"同居"生活,两人在遇到了传说中的"鬼怪新娘"——一个"命中注定要死"的少女池恩倬(金高银饰)之后,充满浪漫奇幻的故事就此拉来序幕……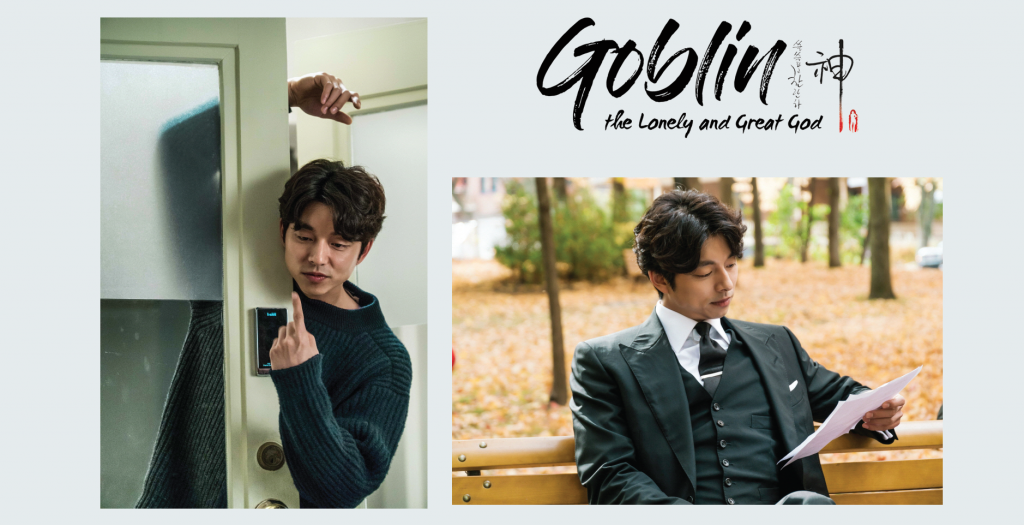 金恩淑执笔《鬼怪》,虽然不是首度挑战"奇幻"题材,但却是第一次将主角设定为超现实人物。《鬼怪》是金恩淑作家早在《太阳的后裔》之前就已经开始构思、准备时间长达3年的作品。同时《鬼怪》也是金恩淑作家和李应福导演继《太阳的后裔》之后的又一次联手之作,在播出前已完成了8集的剧本。